Garland Technology's network test access points (TAPs) and EdgeLens In-Line Security Packet Broker System guarantees precise data monitoring capabilities. The Quantea and Garland Technology partnership delivers 100% packet capture for Quantea's QP Series and PureInsight. This joint solution enables historical lookback of validation of policy changes, real time event correlation, and root cause analysis.
Garland's network test access products provide full network visibility in 1/10/40/100Gb networks allowing monitoring and/or security devices to see every bit, byte and packet®. For more information, visit
www.garlandtechnology.com
.
Niagara Networks is a Network Visibility industry leader, with emphasis in 1/10/40/100 Gigabit systems including Network TAPs, Bypass Switches, and Network Packet Brokers that integrate with monitoring systems, inline networking appliances, IPS, UTM, Load Balancing, WAN acceleration, and other mission-critical IT and security appliances. Formerly part of Interface Masters, a leading Silicon Valley network solutions company, Niagara Networks recently spun off from Interface Masters to focus on its core competencies, and developed an independent company identity.
Niagara Networks offers the highest port-density systems, the most complete Network Visibility Systems, and the highest quality and feature-rich Bypass Solutions in the market. Niagara's unique and modular designs, innovative Next-Generation Network Visibility technology, including the 100 Gigabit-capable Network Packet Broker, and the ability to tailor systems to exact custom- er specifications, allow it to lead the industry with high quality, innovative products and exceptional service.
Alliance Digital Technology Co., Ltd. (ADTC): ADTC is a cross-platform telecommunications common service company, by the five leading telecommunications companies in Taiwan launched the invitation card established and re-invited five card-issuing banks. Alliance Digital Technology Co., Ltd. is a leading provider of services for high tier telecommunication companies, service providers and financial establishments in Taiwan.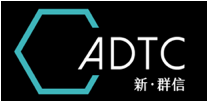 Data Jaguar: Current database software products are using a 40-year BTREE technology for data indexing. Even the new storage format such as SSTABLE or BIGTABLE use a 20-year old technology. Jaguar is a 20-year technology advance in data search and indexing. It can index petabytes of data in blazing fast speed. In big data environment, this can speed up data analytics tool dramatically. Jaguar, a revolutionary data warehouse product for IoT data, serves enterprises for managing explosive IoT data.
For point queries, Jaguar uses our lightning fast Array Indexing technology to speed up look up of data by orders of magnitude. For relation joins, Jaguar leverages our SEA (Sorted Elastic Array) data storage format to scan and process data at 36,000,000 operations per second. A single Jaguar server can process 100,000 operations per second. In a cluster environment, Jaguar is expected to provide 100 million operation per minute for medium-large size enterprises.
2PiDay: 2PiDay is a Chinese company specializing in big data. Their BPaaS-based big data analytics platform serves customers in the full cycle of services, providing optimized operation of data services and pinpointing sales opportunities from data insights. 2PiDay helps customers improve product quality and guide the traditional industry through transition to intelligent production. ration per minute for medium-large size enterprises.
Network Visibility is Greater with Quantea
Fill out form to get in-depth content on Quantea and our solutions with data sheets, case studies and white papers.
Please include the following information in your message: [Company] [Job Title/Responsibility] [Inquiries] [Contact Information]